Alaska's Most Reliable Business Internet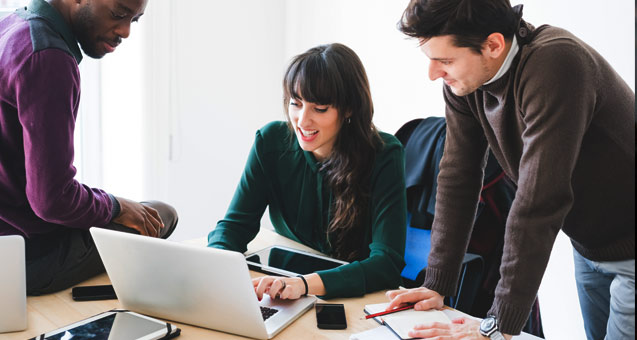 Achieve operational efficiency with a superior internet connection. Dedicated Internet Access (DIA) is the most reliable, highest-performing business internet service available. With unlimited data symmetrical upload and download speeds, 24/7 support and a dedicated connection to Alaska Communications core network, DIA is unmatched. It's fast, symmetrical speeds and reliable connection can help maximize your internal productivity, better your customers' experience and set you ahead of the competition. Businesses throughout Alaska rely on Alaska Communications DIA service for instant online access while operating and sharing critical, time-sensitive information.
Internet that's 

Reliable. Symmetrical. Superior.

Maximize productivity levels with a connection you can count on. Running on Alaska's most reliable network and committed to providing you with 99.9% service availability, Dedicated Internet Access is a connection that you, your employees and customers can trust.
Unlimited Data
Enjoy the gift of productivity. Unlimited data allows you to stay online and stay productive. You can focus your attention on your business without the concerns that come with unpredictable expenses and limited internet usage.
Dedicated Connection
Good business is all about dependability, and DIA has your back. You'll enjoy the consistency of getting the speed you paid for with carrier-class connectivity to Alaska Communications core network. 
Symmetrical Speeds
Achieve greater operational efficiency and stay ahead of the competition with symmetrical speeds ranging from 1Mbps to 1Gbps. Seamlessly share files and backup data in the cloud with upload speeds as fast as your download speeds.
24/7 Monitoring and Support
Every good business needs great backup, and our experts are here to help. Receive around the clock access to our technical support team that actively monitors your connection and begins resolving issues before you call. 
Static IP Addresses
When it comes to running a business, static IP addresses are essential. Receive, as needed, static IP addresses or IP routed space to support all your in-house services such as  web and email servers, wireless printers and VPN. 
Service Level Objectives
Alaska Communications is committed to providing you with 99.99% service availability and minimal traffic latency.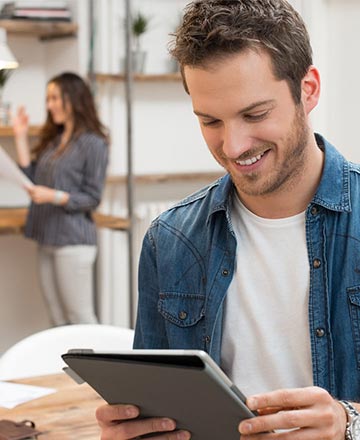 DIA with Managed Router
Don't have the time or resources to manage your own router? Reduce your IT costs and stay informed of your performance with DIA Managed Router service. Get all the same features as standard DIA service and gain an Alaska Communications managed router and on-demand performance reports.
Managed Router
Local Alaska Communications IP engineering experts will manage IP Addresses, routing protocols,  DHCP and NAT/PAT, including additions and changes to these configurations.
Performance Reports
Receive on-demand performance reports, keeping you informed of your connectivity performance and data throughput.
---
Additional

Resources
The Reality of Workplace Productivity
Your Business Technology Center