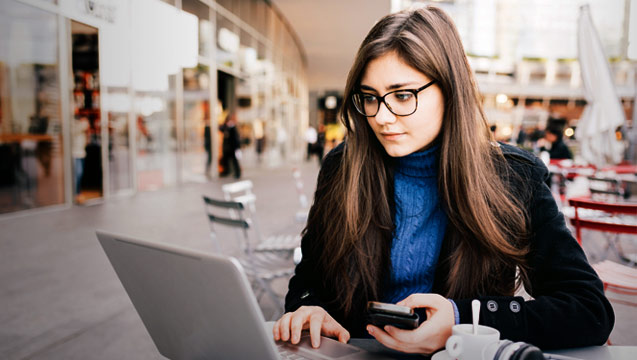 Let Alaska Communications make running your business a little easier with Microsoft 365. Its enhanced collaborative features, ease of use, and increased security, offer the flexibility to meet your needs wherever you choose to do your business.
Gain access to our team of experts and the power of cloud productivity with Microsoft, helping businesses of all sizes to save time, money, and free up valued resources.
EMAIL, APPS AND STORAGE

WHEN AND WHERE YOU NEED IT

Work anywhere, anytime, on any device. Microsoft 365 is ready when you are.
SECURITY AND PRIVACY
Protect and remain sole owner of your data with privacy controls and cutting-edge security practices. With Microsoft 365 gain the defense you need against cybersecurity threats, get reassurance that your business data is protected, and the peace of mind that your devices are secure.
GET WORK DONE ANYWHERE
Work across your devices to create, edit, and share any of your projects from the Office suite - anytime, anywhere.
COLLABORATION SIMPLIFIED
Make collaborating easy with Teams. This app includes all the familiar features of Skype with much more. You'll gain access to the collective mind of your team on this one shared platform, where your team can communicate, share files, and add members into conversations seamlessly without missing a beat.
EASY SETUP AND MANAGEMENT
With single admin console for setup and management, and auto-install apps, Microsoft 365 makes management simple across your business IT needs.
MICROSOFT GOLD PARTNER
Alaska Communications is recognized as a Microsoft Gold Partner. With our team of experts, you'll gain access to certified local IT experts who are available to provide you with the support you need.
PEACE OF MIND
Gain peace of mind knowing your services are available when you need them with financially-backed 99.9% uptime Service Level Agreement (SLA).
Additional

Resources
Move faster, achieve more