Move Faster, Achieve More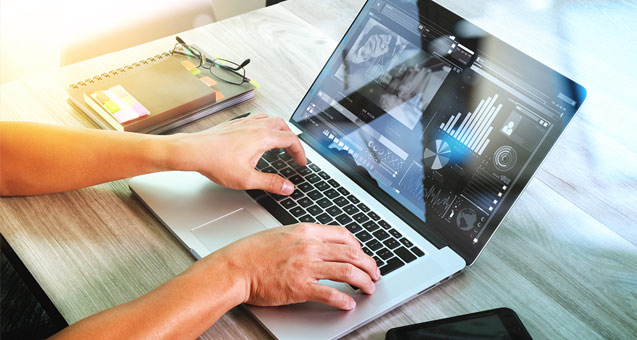 Whether your goal is to manage security, improve productivity, increase mobility, enhance collaboration, or develop business continuity, the Microsoft Cloud is the platform that can make it possible.
Azure, Microsoft's cloud platform, is a growing collection of integrated cloud services providing computing, storage, and backup solutions suitable for businesses of all sizes. Supported by a network of Microsoft-managed data centers, these data centers offer enterprise-level physical security including the same data protection and data center security that many of the world's largest organizations employ today.
Do more and spend less

with the Microsoft Cloud

Grow your business, not your budget, with flexible cloud solutions that save you money.
OPEN AND FLEXIBLE
Microsoft Azure offers a unique level of flexibility on how and where to host your applications, whether on servers or in the cloud.
ECONOMICAL AND SCALABLE
Get the capacity you need to run your business with unlimited scalability to deliver high-availability. Whether you want to increase file storage or scale up your applications to support more employees, we have you covered.
MOBILE ACCESS
Once applications are hosted in the cloud, it is easy to enable remote and mobile access for your employees, so the right people can access the applications they need.
ENTERPRISE-LEVEL SECURITY
The cloud offers businesses of all sizes with enterprise-level security. With Azure, you will have the highest level of data protection and data center security required by the largest organizations.
EASY INTEGRATION
Host apps on Microsoft Azure's fully-managed cloud infrastructure, offering the benefits of fast deployment and no expensive server hardware. With Azure, you pay only for resources you use.
PEACE OF MIND
When it comes to business continuity and protecting your data, you can have the peace of mind with Azure's 99.95% uptime Service Level Agreement.
Start Your Journey

To The Cloud

Our team will assist you in identifying, transitioning and managing your cloud services.
Data Backup
Receive a simple, reliable, cost-effective option for backing up your data to the cloud with Microsoft Azure Backup. Encrypt and protect your data off-site, adding a layer of protection in case data loss or disaster impacts your servers.
Virtual Machines
Move your website and applications to the cloud and make it easy to provide a reliable, satisfying and secure customer experience without the need to invest in costly infrastructure. Azure Virtual Machines gives you the flexibility of virtualization for a wide range of computing solutions — development and testing, running applications, and extending your data center.
Disaster Recovery
Disaster recovery keeps operations running during an outage or a natural disaster. Build and automate your disaster recovery plan with Microsoft Azure Site Recovery. Gain peace of mind that your mission critical data is safe when and where you need it.
Additional

Resources
Our Incredible Technology Vendors