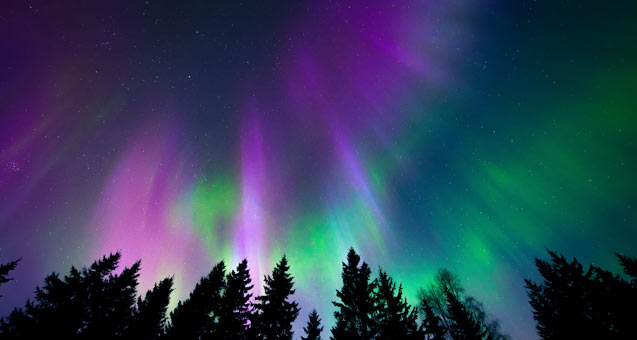 Our Management Team holds the vital role of representing the interests of our employees, customers, and our communities.
As a result, we as a company are empowered to do what is right for our customers and community. We strive to provide excellent service, innovative solutions and value our work.
Meet the Management Team of Alaska Communications who help inspire these values and lead by example.
Matthew McConnell
President and Chief Executive Officer
Matt McConnell serves as president and chief executive officer overseeing the organization as it executes its industry-leading expansion of connectivity to all Alaskans.
McConnell is an accomplished CEO, COO, entrepreneur, community leader, board chairman, independent director and Fortune 50 executive with more than three decades of experience driving profitable growth in technology companies.
Prior to joining Alaska Communications, McConnell served as CEO of MediaKind, a best-in-class media technology company. His experience also includes COO and advisor to the board and CEO at Cantaloupe, a global technology leader in self-service commerce; senior vice president and general manager at Comcast NBCUniversal; president and CEO of Troppus Software Corporation, a SaaS start-up providing customer care software services; and senior vice president at Level 3 Communications, a multinational telecommunications provider.
In addition to an accomplished business career, McConnell served as adjunct professor at University of Denver teaching graduate-level courses in leadership, ethics and strategy.
McConnell has an MBA from Colgate Darden Graduate School of Business Administration at the University of Virginia, as well as a Bachelor of Science from Boston College's Carroll School of Management.
McConnell and his wife Aileen have two grown children, Jack and Katie, and enjoy travel, skiing, golf and hiking.
Patrick Bergt
Senior Vice President, General Counsel and Secretary
Patrick Bergt leads the company's legal and human resource functions, which include contract administration, regulatory compliance, regulatory advocacy, risk management, labor relations and other human resource functions.
Bergt is an experienced attorney with civil, criminal, municipal and regulatory experience in matters unique to Alaska. He received his law degree from the Thomas Jefferson School of Law in San Diego, California.
He's a lifelong Alaskan and lives in Anchorage with his wife and two young children. He speaks Spanish and enjoys being outdoors.
Brea Schmidt
Chief Financial Officer
Brea Schmidt serves as Chief Financial Officer, leading the company's revenue, treasury, and finance departments. Ms. Schmidt joined the company in 2022. She has served in several leadership roles in private equity, most recently as vice president at Freedom 3 Capital, an investment firm that provides structured credit and equity capital. Prior to Freedom 3, Brea worked in private equity at Lone Star Funds and Paceline Equity Partners in Dallas, TX.
Brea holds a B.B.A. in finance and accounting from Washburn University. She was formerly a CFA charterholder and licensed CPA, both of which are currently inactive. She and her husband live in Anchorage with their two children.
Meet Our Advisory Board Team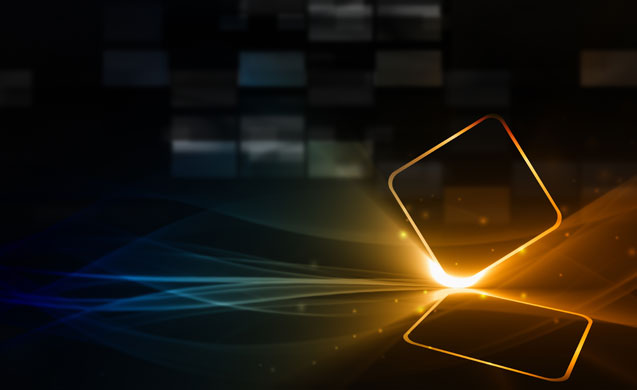 Comprised of Alaskans, the Alaska Communications Advisory Board brings unique community and customer perspectives to guide decision making. Together with the leadership team, the Advisory Board evaluates the needs of Alaska businesses and consumers, identifies new opportunities, serves as the eyes and ears in the community, acts as ambassadors for Alaska Communications, supports business development and creates dialog with community members and business and political leaders.
David Karp
SENIOR VICE PRESIDENT AND MANAGING DIRECTOR OF ALASKA, SALTCHUK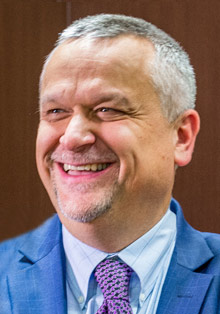 David Karp brings extensive leadership in transportation, energy, and tourism to his role as chairperson of the Alaska Communications Advisory Board. He currently serves as senior vice president and managing director of Alaska for Saltchuk, a Seattle-based company with multiple operating companies in Alaska, including Northern Air Cargo, Tote Maritime, Carlile Transportation, Delta Western, Inlet Energy and Cook Inlet Tug and Barge. Mr. Karp also serves as a member of the board of directors for Anchorage-based Northrim BanCorp, Inc. (Nasdaq: NRIM). He holds a B.A. from the University of Oregon and has completed the Owner President Manager Program at the Harvard School of Business. Mr. Karp resides in Anchorage with his family and supports many nonprofit organizations in the community.
Denali Kemppel
GENERAL COUNSEL, HILCORP ALASKA, LLC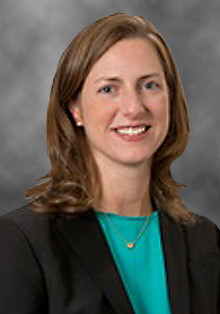 Born and raised in Anchorage, Denali Kemppel is the general counsel of Hilcorp Alaska, LLC, the largest private oil and gas company in the United States. After graduating with honors from Dartmouth College, she worked for U.S. Senator Ted Stevens before starting law school at Duke. While at Duke Law School, Ms. Kemppel served on the Alaska Law Review. She started her legal career at Ropes & Gray in Boston where she advised public and private companies on mergers and acquisitions, securities offerings, and other corporate matters. She previously served as EVP, general counsel for Arctic Slope Regional Corporation and as the COO for McKinley Capital Management LLC. Ms. Kemppel, her husband, and their children enjoy running and cross-country skiing.
David C. Eisenberg
Management Consultant and Mediator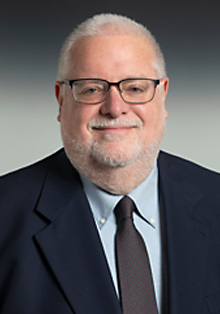 David Eisenberg consults and mediates across a wide range of disciplines drawing on his extensive expertise in negotiations, management of complex transactions, labor negotiations, strategic planning, business and corporate development, sales and marketing, manufacturing, and legislative and regulatory strategy. Mr. Eisenberg has enjoyed a 30-plus year career which included executive roles in both a Fortune 100 and Russell 3000 company. He has served as chief revenue officer for Alaska Communications and VP, corporate strategy/strategic marketing planning for Sprint Corporation. His advisory practice focuses on strategy, development, process improvement, complex negotiations, manufacturing, and marketing. Mr. Eisenberg received his degree in Mathematics from Northwestern University and his MBA from the Keller Graduate School of Management. He volunteers as a Professional in Residence with the University of Alaska's Business Enterprise Institute and serves as the Advisory Board Chair of the NIST-sponsored Alaska Manufacturing Extension Partnership. He also sits on the Alaska Royalty Oil and Gas Advisory Board. He and his wife, Karen, split their time between Anchorage and Nevada. The Eisenbergs are active investors in areas ranging from coffee manufacturing to community banking.
Lisa Herbert
VICE PRESIDENT, PUBLIC RELATIONS, USIBELLI COAL MINE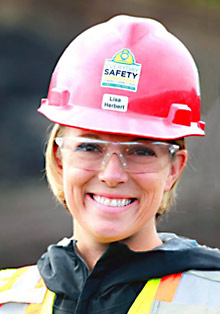 Lisa Herbert brings experience in public relations and community outreach to her role on the Advisory Board. Ms. Herbert serves as vice president of public relations for Usibelli Coal Mine. She is responsible for developing, implementing, and managing the mine's communication plan and acts as an ambassador for the mine in the community. She also leads The Usibelli Foundation, the mine's philanthropic organization. Before joining Usibelli, Ms. Herbert spent nearly 10 years with the Greater Fairbanks Chamber of Commerce, serving her last six years as president and CEO. Ms. Herbert is passionate and devoted to the Fairbanks community and currently serves on the board of directors for Consumer Energy Alliance – Alaska, Alaska Resource Education, Greater Fairbanks Chamber of Commerce, Alaska Chamber, and Alaska Miners Association. In addition, she is a member of the UAF School of Management Business Advisory Council, the Fairbanks Chamber's Government Relations and Military Affairs committees, the Sunrisers Rotary Club, and Safe Families for Fairbanks Advisory Council. She is an avid supporter of the military men and women stationed in Alaska. She participates with the local Air Force Association Chapter, Employer Support of the Guard and Reserve, and the Fairbanks North Star Borough Mayor's Tiger Team. In 2011, she received the "Messer Award" for her commitment to Eielson Air Force Base and Fort Wainwright. In 2019, Ms. Herbert was inducted as an Honorary Commander assigned to the 354th Civil Engineering Squadron. She was born at Langley Air Force Base in Virginia and lives in Fairbanks with her three children, Landon, Madison and Hadley.
John Wanamaker
PRESIDENT, MCKINLEY ALASKA PRIVATE INVESTMENT, LLC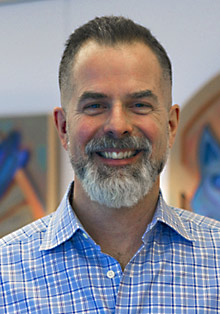 John Wanamaker is a lifelong Alaskan, active angel investor and professional corporate director who brings more than 30 years of professional board service to public, private, and nonprofit enterprises. He has made transformative contributions to companies across the development spectrum, from early-state private ventures to mature public companies. Mr. Wanamaker is valued for his deep skill set in mergers and acquisitions, strategic planning, financing, marketing, innovation, technology, and intellectual property. In addition to his investment and advisory activities, Mr. Wanamaker has firsthand experience as an entrepreneur, having founded or co-founded six companies. His experience spans diverse industries, including communications, aerospace, security, imaging/mapping, geolocation, real estate development, and angel investment.
More about

Alaska Communications
Our Work in the Community