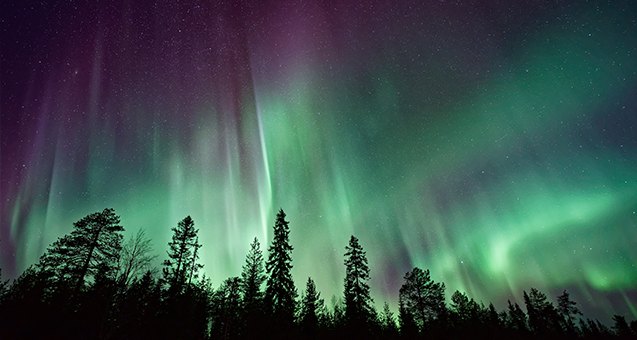 Our Leadership Team holds the vital role of representing the interests of our employees, customers and shareholders.

As a result, we as a company are empowered to do what is right for our customers and community. We strive to provide excellent service, innovative solutions and value our work.


Meet the Leadership Team of Alaska Communications who help inspire these values and lead by example.

Bill Bishop
President & Chief Executive Officer
Bill Bishop serves as President and Chief Executive Officer of Alaska Communications, overseeing and providing executive level leadership for all strategic and business operations.
Mr. Bishop joined Alaska Communications in August 2004 and has served in several leadership roles in consumer and business sales and operations, including senior vice president of customer and revenue management, chief operations officer and most recently, interim president and CEO.
Mr. Bishop brings more than 25 years of telecom and business leadership experience to Alaska Communications, including positions at AT&T, McCaw Communications, and a federal government logistics contracting company. Being a long time Alaskan, Mr. Bishop has served with many statewide volunteer activities and currently serves on the board of directors for the US Telecom Association and as former chairman of the board for Alaska Business Week. Mr. Bishop holds a bachelor's degree in natural sciences from University of Alaska Anchorage. He and his wife Deena live in Anchorage and have three grown children.
Laurie Butcher
Chief Financial Officer
Laurie Butcher serves as Chief Financial Officer, leading the company's revenue, treasury and finance departments. Ms. Butcher joined Alaska Communications in 1997, and has served in several leadership roles, most recently as Senior Vice President, Finance, before taking her current role in September 2019. Ms. Butcher is responsible for accounting, budgeting, forecasting, and more for Alaska Communications, in addition to leading strategy for Free Cash Flow growth and EBITDA margin expansion.
Ms. Butcher brings more than 30 years of finance expertise to Alaska Communications, including roles in public accounting at Price Waterhouse and Deloitte & Touche and as controller for Teamsters Local 959. Ms. Butcher serves as a management trustee for the Alaska Electrical Pension Fund and is on the board of directors for the United Way of Anchorage. A lifelong Alaskan, she holds a bachelor's degree in accounting from the University of Alaska and is a licensed CPA.
Leonard Steinberg
Senior Vice President, Legal, Regulatory & Government Affairs
Leonard Steinberg serves as Senior Vice President, Legal, Regulatory & Government Affairs for Alaska Communications (NASDAQ ALSK). Mr. Steinberg joined Alaska Communications in 2000 and is responsible for the company's legal affairs and risk management functions. Mr. Steinberg's legal responsibilities include compliance with SEC and NASDAQ rules, corporate organization, compliance with all telecommunications laws, corporate transactions, and litigation. Mr. Steinberg's risk management duties include oversight of contract administration, real estate management, insurance coverage, safety programs, OSHA/EPA compliance, and emergency planning.
Before joining Alaska Communications, Mr. Steinberg was of Counsel with Brena, Bell and Clarkson, P.C., in Anchorage, Alaska, where he represented telecommunications and energy clients. Previously, Mr. Steinberg was a partner at Hosie, Wes, Sacks and Brelsford (since acquired by Perkins Coie) where he focused on oil and gas royalty and tax disputes while working out of the firm's offices in Anchorage, Alaska and San Francisco, California.
Mr. Steinberg holds a Juris Doctor degree from the University of California's Hastings College of Law. He also holds a Master of Public Administration degree from Harvard University's Kennedy School of Government, a Master of Business Administration degree from U.C. Berkley's Haas School of Business, and a Bachelor of Arts Degree from University of California at Santa Cruz. Mr. Steinberg is an active member of the bar in both Alaska and California.
Diedre Williams
Senior Vice President, Operations
Diedre Williams serves as Senior Vice President, Operations for Alaska Communications. Ms. Williams joined Alaska Communications in 2003. She leads the company's product and service installation, customer service, and engineering.
Ms. Williams has more than 16 years of telecommunications leadership experience with a focus on building teams and creating strong, effective relationships with Alaska Communications' counterparts. Her work helps ensure achievement of strategic initiatives and brings great value to customers, employees and shareholders.
Prior to this role, Ms. Williams served as the company's vice president of human resources and as the director of human resources operations beginning in September 2011.
Ms. Williams is a trustee for the Alaska Electrical Health and Welfare Program.
More about

Alaska Communications
Our Work in the Community