Balancing Your I.T. Needs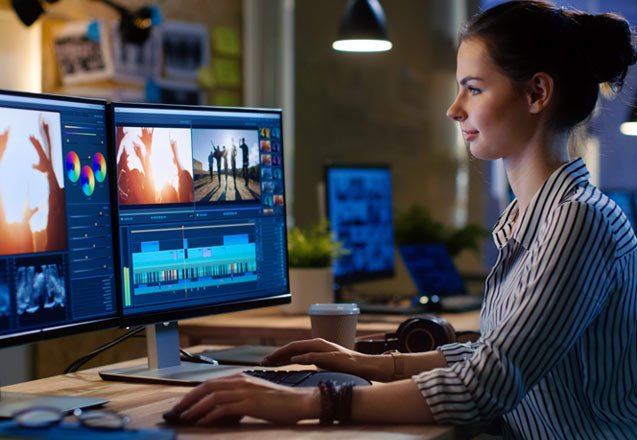 Maximize productivity through proactive maintenance and reduce downtime by streamlining your information technology to one managed IT service provider. ConstantlyOn IT® from Alaska Communications provides you with a scalable set of services including full service-desk support, IT monitoring, proactive environment maintenance and vendor management.
ConstantlyOn IT is built for businesses that operate in a variety of IT environments, but don't have the time, resources, or budget to fully manage their IT and technology needs. As your Managed Services Provider (MSP), we work with an industry standard solution or can custom design, build, and manage your IT services, making us your single point of contact for all your IT service needs.
Your One-Stop

I.T. Shop

Our Managed IT Services are tailored to meet your unique business goals.
Peace of Mind
Be resilient, not reactive and keep pace with technology with the help of our forward-thinking technical account managers that augment your existing staff. Receive on-site or remote support with ConstantlyOn IT and gain scalable, secure support for your computing environment, so you can focus on business.
Business Savings
Get the expertise needed to solve your IT problems quickly and eliminate service disruptions and productivity loss. For one flat fee, ConstantlyOn IT can help your business eliminate budget uncertainty.
Support
Gain access to our extensive team of IT experts with over 100 years of knowledge and expertise, receive IT monitoring for active alerts, preventive maintenance, backup, recovery, and more.
I.T. Monitoring and Management
Active and remote monitoring and management helps eliminate costly service disruptions and productivity loss, with support to ensure little-to-no business downtime.
Vendor Management
Through our established relationships our IT experts quickly address technical matters affecting your hardware and software along with support of your cloud-based applications.
Our Partnerships
We have established partnerships with many of the industry's leading companies, so we're able to quickly address IT issues and resolve problems.
Learn More ➤
Additional

Resources
I.T. Professional Services
Your Business Technology Center