Enhance Business Productivity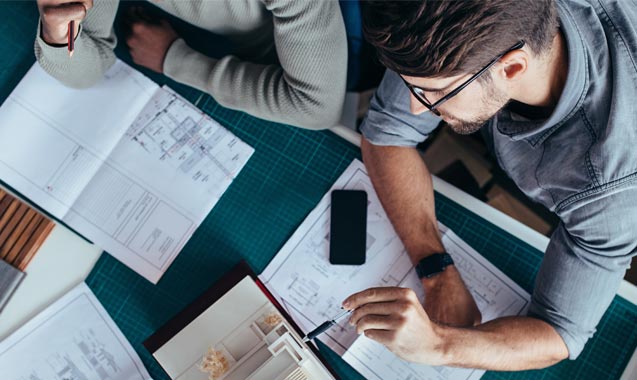 Enhance business productivity with an internet connection that delivers service on demand. Whether you're sending large files, having remote employees, monitoring real-time operating activity or using cloud applications like Skype for Business and Office 365, your internet connection is an essential function of your daily activity.
At Alaska Communications, we recognize the evolution of technology, providing solutions that support the technology of today and tomorrow. That's why we've taken our trusted and reliable, unlimited Business Internet service and turned it up a notch.
Make a Move Towards

Tomorrow's Technology

Get the upload bandwidth to support cloud computing technologies.
Unlimited Data
Enjoy the gift of productivity. Unlimited data allows you to stay online and stay productive. You can focus your attention on your business without the concerns that come with unpredictable expenses and data limitations.
Reliable Connection
Good business is all about dependability, and our Business Internet service is no different. You'll enjoy a dedicated line with individual connections, so speeds stay consistently fast.
Tools and Equipment
Get the tools and equipment you need to keep your business connected whether you're in or out of the office. From an internet modem with routing functionality, complimentary Wi-Fi and four Ethernet ports—to as needed static IP space, you'll have high-performance tools that deliver.
High Upload Speeds
Technology is constantly moving ahead, integrating and advancing the latest cloud based solutions. Redefine your online experience with higher upload speeds. Many modern applications place a greater demand on upload bandwidth, especially those that require real-time, two-way communication and cloud connectivity.
Support
Every good business needs great backup, and our experts are here to help. From on-site setup to technical support, our highly trained team is ready and able to address your questions and concerns and keep your business running.
24-Hour Repair Guarantee
We're committed to keeping you connected. That's why, in the case of a service disruption, we make it our priority to fix your internet connection within 24-hours of your initial call to tech support. See details.
Additional

Resources
Dedicated Internet Access