Complete Technology Support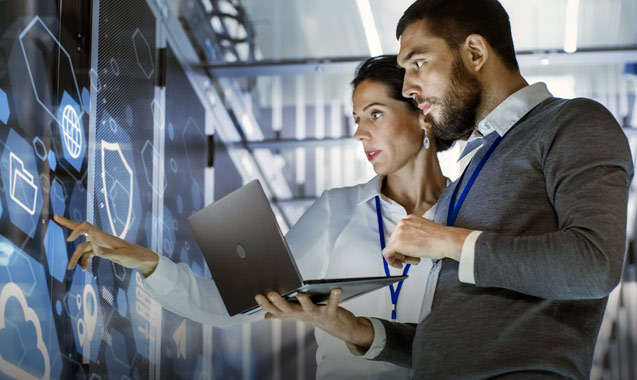 Grow your existing technology team with the help from our experts. At Alaska Communications, our network of industry professionals will provide technology consulting support when and where you need it.
Gain professional technology expertise, whether you need assistance in IT consulting, assessment, design, implementation, or ongoing management activities.
Gain Reliable I.T. Expertise

To Maximize Business Efficiency

Enhance business operations and stay up-to-date with our team of IT experts by you side.
I.T. Infrastructure
We work with all types of businesses to help keep pace with compliancy requirements, equipment efficiency, and cost effectiveness through on-site management of desktops, servers, and equipment.
Business Continuity
With comprehensive design and customizable strategy planning, our team can help ensure your business is always up and operational with little to no downtime.
Vendor Management
Through our established relationships, our IT experts quickly address technical matters affecting your hardware and software, along with support of your cloud-based applications.
Cloud Transformation
Consult with our experts to assess the readiness of your cloud journey, plan your migration roadmap, and calculate ROI to help drive business efficiency and embrace new technology.
Support
Gain access to our extensive team of IT experts with over 100 years of knowledge and expertise, receive IT monitoring for active alerts, preventive maintenance, backup, recover, and more.
Our Partnerships
We have established partnerships with many industry leading technology companies, so we're able to quickly address I.T. issues and resolve problems.