Connecting the Unconnected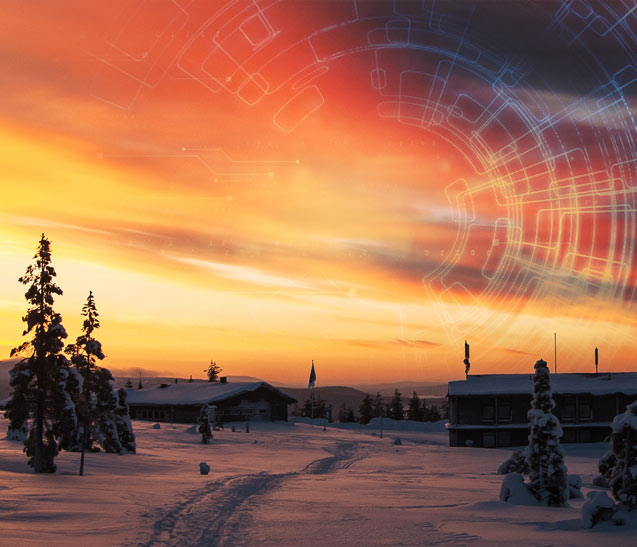 Keep your business connected in the most challenging and rural areas, with satellite internet services and solutions. Choose from our innovative technologies, (GEO) Geostationary Satellite and LEO (Low Earth Orbit) Internet Service, providing you with high data throughput internet and private network connections anywhere in Alaska and beyond.
Satellite internet service enables high-speed connectivity for governments, businesses, and communities everywhere around the world. You'll get a reliable connection without the worry of unexpected data overages, whether you need satellite internet, data networking, or backup solutions.*
*Location serviceability subject to site survey results. Terms and conditions apply.
Unmatched Reach

and Reliability

Satellite Services provide reliable connectivity wherever and whenever it's needed.
Remote Site Access
Using the latest satellite technology, we deliver data and internet access to remote locations throughout Alaska.
Business Continuity
Reduce uncertainty with a proactive plan to keep your business operational and available in the event of a disaster.
Maximize Productivity
Make way for tomorrow's technology with a reliable connection to the most remote sites, keeping your business operating at its peak.
Reliable Connection
Our satellite platforms are engineered to deliver high-quality, high speed internet connectivity, your business will have what it needs to reliably connect, collaborate, and operate efficiently.
Custom Design
We work with your business to personalize your satellite connection, provide equipment specifications, and recommend an antenna location for optimum service performance.
No Data Overages
From accessing the internet and voice communications to backing up data and using your favorite applications, remain connected to what matters most without the worry of unexpected data overages.