UPDATES TO THE EMERGENCY BROADBAND BENEFIT PROGRAM
The Emergency Broadband Benefit (EBB) will become the Affordable Connectivity Program (ACP) benefit. Congress created the ACP as a long-term $14 billion program that will replace the EBB program. This change will go into effect beginning on December 31, 2021.
Current EBB subscribers will continue to receive a $75 monthly benefit through the 60-day transition period. The transition period ends on March 1, 2022. As we receive additional information, we will contact current subscribers and post details here as we have them. More information can be found at acpbenefit.org/.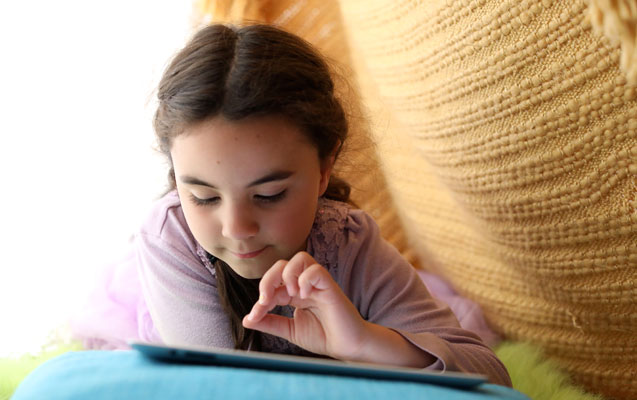 Keeping Alaskans Connected
Join more Alaskans making the switch to Alaska Communications internet services to stay connected to what matters most.
Alaska Communications is participating in the Emergency Broadband Benefit (EBB) Program to help bring financial relief to more Alaskans.
Save Up To $75 Per Month On Home Internet
The Emergency Broadband Benefit is a temporary government program operated by the Federal Communications Commission that began on May 12, 2021. This program will provide a subsidy giving customers up to $75 per month toward home internet for eligible households. If you're in need of internet or already have internet with Alaska Communications, check to see if you qualify today.
(1) Do You Qualify?
You are eligible to receive this benefit if any of these apply:
Children in your home are eligible for free or reduced-price school lunch.
Anyone in your home attends college with the help of a federal Pell Grant.
Your household suffered a substantial loss of income since February 29, 2020. And your 2020 income is below $99,000 for individuals and $198,000 for joint tax filers.
You qualify for reduced-cost telephone service through the FCC's Lifeline Program.
(3) Eligible Products
Eligible products include Unlimited Internet, Unlimited FiWi Internet and InternetNow.
Internet download speeds range from 10-250Mbps and include unlimited data.
Undiscounted prices range from $49.99-$159.99 (as available).
EBB subsidy cannot be combined with other promotions.
(4) Subsidy Term
The Emergency Broadband Benefit is temporary. It will expire when funds are exhausted or six months after the Department of Health and Human Services (HHS) declares the end of the COVID-19 health emergency.
(5) How The Subsidy Is Applied
Alaska Communications will receive the subsidy funds to provide the discount to you directly from the EBB program. Customers will receive a credit towards their monthly bill and will be responsible for the remaining balance, if any.
(6) When the Program Ends
Alaska Communications will notify you in writing before the program ends. Should you want to continue internet service from Alaska Communications, you will need to opt-in at the standard price. Failure to opt-in will result in termination of internet service.
Terms and conditions apply. Funds through the Emergency Broadband Benefit are available on a first-come-first-serve basis until 6-months after the emergency period has ended or funds run out. Prequalification through the Lifeline National Verifier is required for this program. Eligible products include DSL, FiWi, and InternetNow at download speeds of 10-250Mbps and undiscounted prices $49.99 - $159.99 (as available). Offer not available in all areas and not applicable to bundles or promotional offers. Installation fee is required for new customers.
You are choosing Alaska Communications as your Emergency Broadband Benefit (EBB) provider. Qualifying customers enrolled in the EBB program receive a temporary federal subsidy to reduce their monthly broadband bill for the duration of the program and can transfer their benefit to another EBB provider at any time. EBB is limited to one benefit per household and cannot be transferred to another individual. If you have existing Lifeline benefits or meet other eligibility criteria, you can qualify for EBB.
Alaska Communications will notify customers in writing before the program ends. After the program ends, customers may choose to opt in to continue service at normal price or discontinue service without penalties. If you choose to continue service, you will be responsible for regular rates, terms, and conditions.
Additional

Resources
Lifeline: Affordable Connectivity Program
Special Offers and Bundles