InternetNow

Device Connection
PlayStation 4
to InternetNow
How do I connect my PlayStation4 to my InternetNow service?
1. From main screen, go to Settings.

2. Scroll down to and select System (one up from the bottom of the list).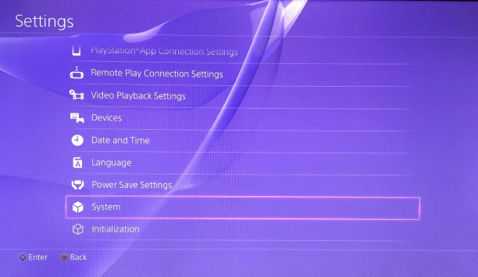 3. Select System Information.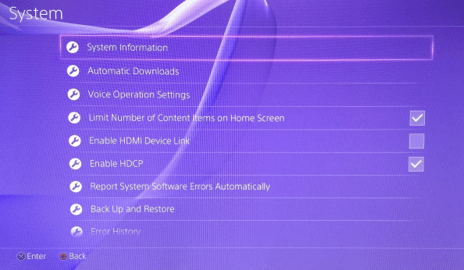 4. Write down the Wi-Fi MAC address.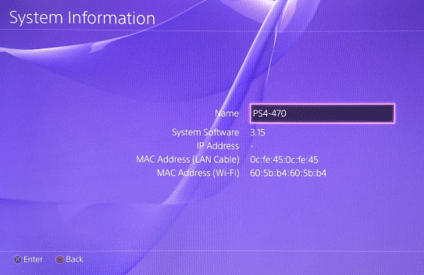 5. Log into the account you created when you signed up for InternetNow
6. If you signed up for InternetNow and your portal looks like the picture below, skip to step 11. If you signed up for InternetNow and you have an AccountView account, advance to step 7.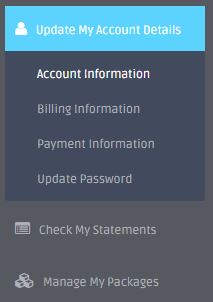 7. Select "Account Detail" on your InternetNow account
8. Click on the "Settings" tab
9. Add in the wireless or wired MAC address of your PS4
10. Add a description or name of the device to differentiate from others. Now skip to step 16.

11. Click on Manage My Packages.
12. Click on Subscribed Packages.
13. Under Subscribed Packages, click the Advanced >> button.
14. Type in the MAC address of your PlayStation4 in the MAC Address field and name your device in the description field.
15. Click Add, and then Logout.

16. Back on your PlayStation, press back twice and then scroll up to and select Network.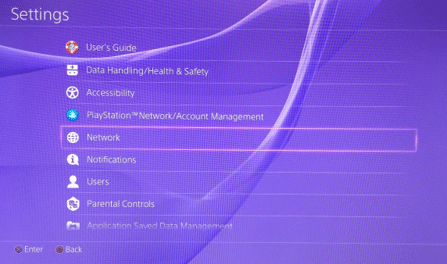 17. Select Set up Internet Connection.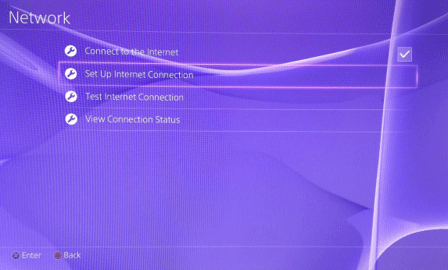 18. Select Use Wi-Fi.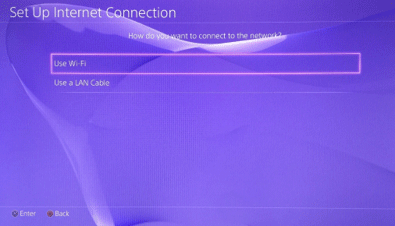 19. Select Easy.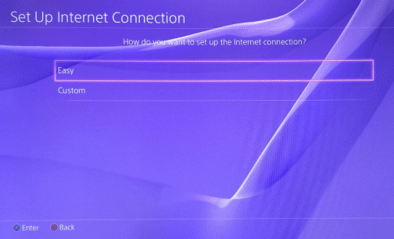 20. Select your InternetNow wireless network.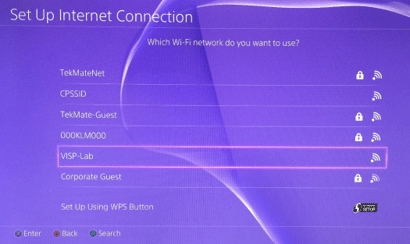 21. Select Test Internet Connection.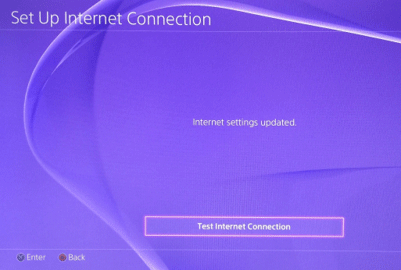 22. The test result should be successful with a NAT Type of 2.