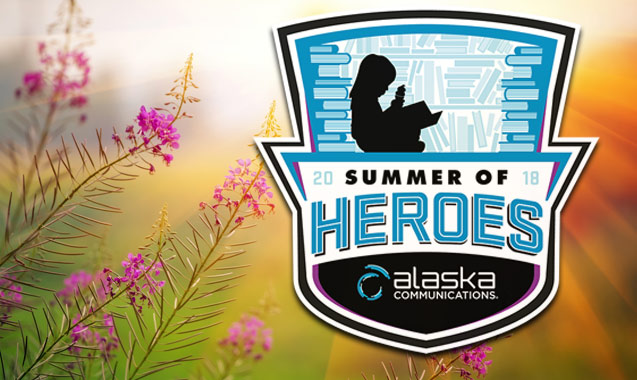 In 2018, Alaska Communications received numerous nominations for outstanding youth who are making a difference in their local communities.
Each winner will receive a $1,500 scholarship and will be recognized in their local community.
The 2018 honorees range in age from nine to 18 and hail from Anchorage, Fairbanks, Juneau, North Pole and Palmer.
Thank You to our 2018 Guest Judges!
Thomas Azzarella, Alaska Afterschool Network
Catherine Curtis, United Way of Anchorage Director of Education Impact
Lindsey Hajduk, Anchorage Youth Development Coalition
Alana Humphrey, Boys and Girls Clubs - Alaska
Erin Kirkland, AKontheGo.com
Megan Mazurek, KTVA DayBreak Anchor
Becca Moore, Iditarod Musher
Ramey Smyth, Iditarod Musher
Becca Duerre, Boys and Girls Clubs - Alaska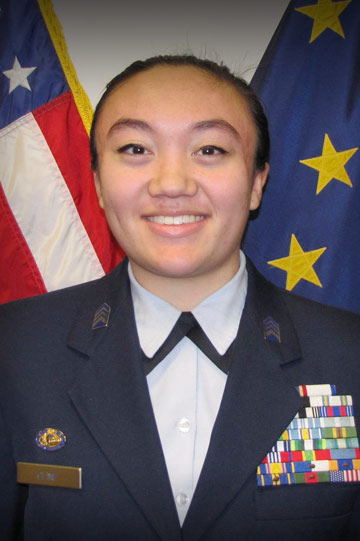 Allison Cline is a natural leader who has dedicated her time to serving her community and encouraging others to lend their support for the benefit of others.
As the cadet corps commander, she guided her North Pole High School Air Force JROTC peers to the AFJROTC Community Service Silver Star Award – a designation for the top 5 percent of units nationwide who perform the most community service hours. Under her leadership, the North Pole unit performed 3,743 hours of community service in one year. Allison and her fellow cadets have earned this prestigious award three of her four years in high school. As a cadet, she personally volunteered more than 300 hours of service while maintaining a 3.9 grade point average and holding down a part-time job.
As part of the AFJROTC drill team, she helped lead the team to a state championship – the first in the school's history – and was a member of the color guard team that placed among the top five in the nation. In addition to giving her time, Allison supports the AFJROTC unit's partnership with the Fairbanks Rescue Mission and played a key role in an annual fundraiser which collected more than $38,000 for the mission. While in high school and part of the AFJROTC, she fostered teamwork and collaboration which made her cadet corps stronger than ever.
Allison currently attends the University of Alaska Fairbanks and continues to support her old high school's AFJROTC program as a chaperone, coach, mentor and role model.
She treats everyone she encounters in a positive and respectful manner. Allison's integrity, service before self and excellence in all she does make her an outstanding youth hero.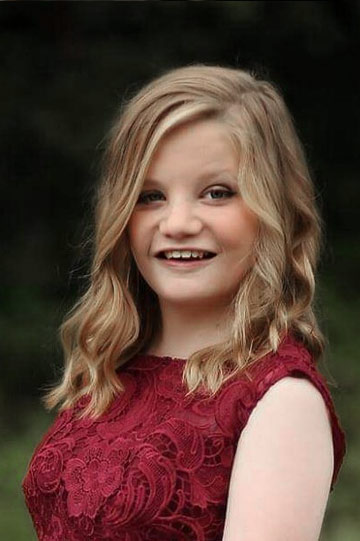 At age 14, Ashley Perry is already a local leader who is determined, resilient and sets high standards for others. As the founder of three programs which support those in need, her work is having a notable impact in her Anchorage community.
Ashely was diagnosed in-utero with Turner Syndrome, a rare genetic condition, which has led to more than 30 surgeries and continues to require regular infusions. She was a recipient of a Children's Miracle Network trip and, after having an incredible experience, realized that she could give back to her own community and use the skills she learned to help others.
She created a Blessing Box at her middle school which contains non-perishable food items and basic hygiene supplies that anyone can access. Her goal is for students and community members to take any needed items and if possible, leave items that others may need. Now, there are more than 40 Blessing Boxes in Anchorage schools.
She is the name and the force behind the Ashley Perry Reading Shelter Program. The program encourages youth to read to animals in the shelters. The effort builds the animals' trust in humans and gets kids excited about reading. Books and reading areas are available in each shelter for visitors to participate. The program is available at three animal shelters in Anchorage and six more statewide, three additional states, two Canadian provinces and Australia.
Ashely also fosters a program that encourages celebrities to visit a hospital in her community during their visits to the Last Frontier. She has connected Toby Keith, Joe Jonas, DNCE and Randy Houser meet with young patients and their families before their performances. Additionally, she helped facilitate positive messages from singers Luke Bryan and Miranda Lambert. Ashley encourages local celebrities, such as athletes, mushers and politicians, to participate as well by visiting patients receiving treatment in the hospital.
Ashley's humble character and generous heart have already touched the lives of many individuals in our community but she continues to search for ways to pay it forward. Ashley believes that if she can make kids feel good about themselves, she can help them do anything.
Ashley is a 2018 youth hero selected from the Alaska Communications' Employee Program. Her father, Jimmy, is a network engineer with the company.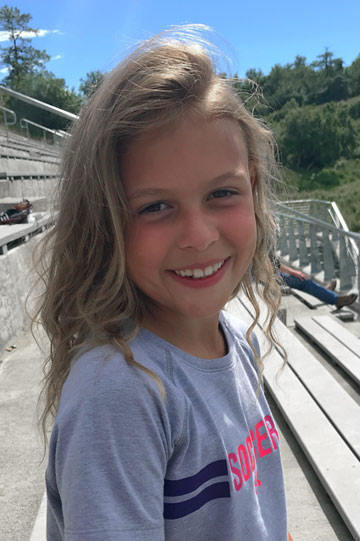 At the age of nine, Aubrey has already made many unique and positive contributions within her Mat-Su Valley community. Diagnosed with Kawasaki Disease as a toddler, she has made it her mission to raise awareness about the condition. She annually coordinates with mayors in Southcentral Alaska to formally recognize every January 26 as Kawasaki Disease Awareness Day. On that day, she visits the doctors and nurses who have had a hand in her care. She also makes goodies with information to hand out at her school and gives presentations to her classmates to inform them about the disease.
Aubrey is very passionate about sharing her story and helping wherever she can. She's been one of the top Alaska fundraisers for heart disease research, participates in the annual Heart Run and has worked as a Go Red for Women Ambassador for the American Heart Association.
Aubrey's strength to tell her story is inspiring. She is not shy nor ashamed of what she has been through and makes it a priority to spread awareness and help in any way that she can.
She aspires to one day create her own 5K race to raise money for the Kawasaki Disease Foundation. Aubrey hopes that by spreading awareness, more people will know what to look for and less children will suffer coronary involvement due to a delayed or missed diagnosis. Through her fundraising efforts, she hopes it will help find a cause or cure.
When she's not sharing information about the disease or fundraising for research, she's excelling in her school work and on the pitch where she plays competitive soccer.
Aubrey's heart for helping others makes her a remarkable youth hero.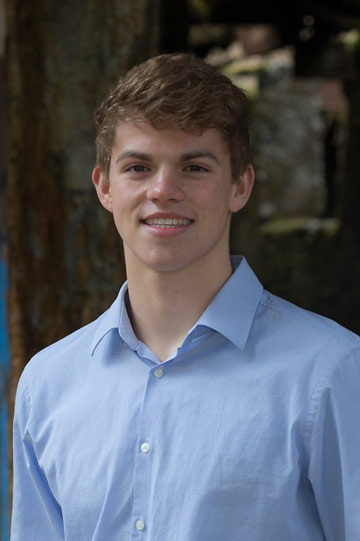 Bergen Davis has a heart for the homeless in his Juneau community. He regularly seeks out those who are underserved and finds ways to meet their needs, whether it's buying them hot coffee, insulated gloves or a warm meal.
He stepped out of his comfort zone when he saw a need in the segment of the population many often overlook and constantly works to fill it. Bergen gives time that many teens spend with friends or on recreational activities, and intentionally uses it to work, shop and share his hard-earned resources.
Since early childhood, Bergen has routinely set aside up to 20 percent of all his earnings to buy fresh produce and haul carloads of goods to the Glory Hole Homeless Shelter and Soup Kitchen. He is known for selflessly getting needed groceries, winter coats and blankets all while saving for college and his own daily expenses.
Bergen had always provided his support quietly and alone until this past spring when he realized his voice and actions could positively influence others. He designed and orchestrated a statewide campaign called Sock Sacks for the Homeless to collect basic care items. As a student athlete, he used his platform to share the need for assistance.
Now in college, Bergen plans to continue making a positive impact and advocating for his peers to get involved in their community.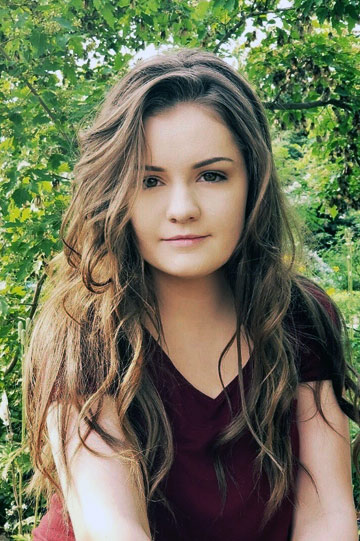 The positive impact of Jenelle Brooke is felt far and wide in her Fairbanks community. From teaching young children about teamwork and good sportsmanship as an assistant soccer coach to mentoring new students at her high school, Jenelle's volunteerism serves others in a variety of ways.
As the youngest member ever accepted into Volunteers in Policing, she helps make Fairbanks a safer place to live. Jenelle often helps recruit and coordinate other volunteers for mass casualty exercises to make training more realistic for first responders. She is often directing other volunteers who are much older than she is, and has no problem providing clear instruction and guidance.
Jenelle also gives her time to the Fairbanks Police Department by providing office support, recruiting and coordinating volunteers for traffic control at community events, and researching various crime prevention programs. Each Halloween, you'll find her participating in FPD's Operation Glow, which helps young children be more visible in the dark. Jenelle is also certified in the National Incident Management system and is a member of the Fairbanks Community Emergency Response team.
Jenelle is also a member of HOBY, a nonprofit organization whose mission is to inspire and develop the global community of youth and volunteers to a life dedicated to leadership, service and innovation. In 2017, Jenelle was not only the only student from her school, but the only student selected in the entire Fairbanks area to become part of HOBY. Jenelle returned to HOBY earlier this year as part of the volunteer junior staff to ensure this year's ambassadors experienced unique leadership training, service, learning, and motivation building activities. Since becoming involved with HOBY, Jenelle has dedicated many hours to her community through service work and has become a wonderful leader. She plans to continue volunteering with HOBY for years to come. Jenelle's work is inspiring others to improve their lives as well as work to improve the community in which they live.
Whether the job involves picking up trash or standing in the pouring rain to support community events, Jenelle tackles each task with enthusiasm. With more than 400 hours of service in the past year, she is always working to make her community a better place to live.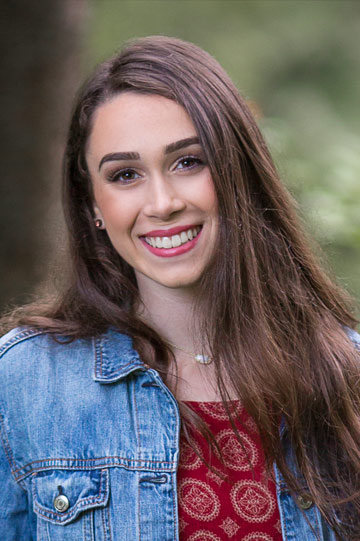 Anchorage high school senior Olivia Skelton is an active teen. She's taking honors and Advanced Placement courses, she is president of the National Honor Society, she's a dancer, a choir soloist and holds the title of Miss Alaska High School 2018. But one of her top priorities is community service. In fact, she took summer school courses to give herself more time during the regular school year to help others in the community.
Despite her school responsibilities, artistic endeavors and pageant appearances, her support of the broader community is visible in many different capacities.
After going through extensive training, Olivia became one of the youngest Basic Life Support (CPR) instructors in the state. Although she's trained physicians, nurses and other health care professionals in the procedure, she's focused on training as many high school students as possible. Olivia plans to use her life-saving knowledge as a foundation to one day pursue a career in healthcare. She also is skilled in SafeTALK and Applied Suicide Intervention Skills Training, suicide-prevention programs to help those in need.
While volunteering at an assisted living facility for senior citizens, Olivia learned that residents used to receive corsages for Mother's Day but the program faded away. Through many late nights after homework and activities, she single-handedly reinstated the program to honor mothers at the facility. She taught herself the flower-designing craft through online videos and used her own money to make 120 beautiful corsages for the Mother's Day celebration.
She is looked up to by many Special Olympics athletes and able-bodied partners who attended Camp Shriver where she has volunteered as a camp counselor and team captain. Olivia is revered for her dedication to the program and her ability to seamlessly keep morale high during the summer sports activities.
Olivia's work follows the lead of her older sibling. She carries on Rural Alaska Reads, a grassroots community service project started by her brother a few years ago. Each month, she ships out boxes of gently used children's books to rural Alaska villages that may have a difficult time obtaining books. The program, which partners with local airlines that transport the books at no cost, has shipped more than three tons of books under Olivia's leadership. As she prepares to head to college, she's working to make the Rural Alaska Reads an official non-profit organization and is training two other teens to carry on the program in her absence.
She's motivated to mobilize resources that already exist in her community and ensuring they reach the locations where they're most needed. Olivia goes above and beyond in everything she does and she wouldn't have it any other way.
Get

Involved
Join the Boys & Girls Clubs-Alaska