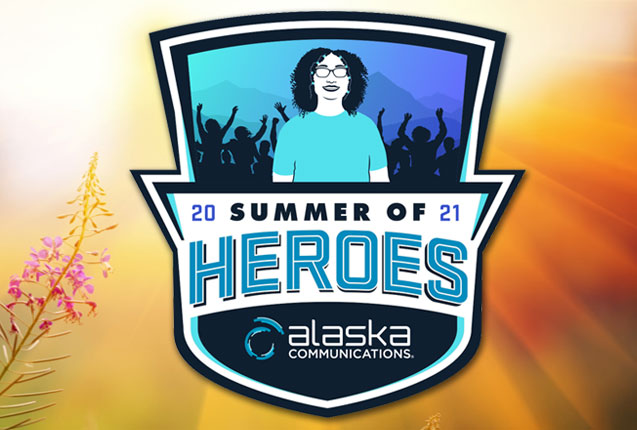 In 2021, Alaska Communications received dozens of nominations for outstanding youth who are making a difference in their local communities. This year, we are proud to highlight seven heroes. Each honoree received a $1,500 scholarship and recognition in their local community.
The 2021 heroes range in age from 14 to 18 and hail from Anchorage, Sitka, Soldotna and Wrangell. The 2021 youth heroes are:
Nyché Andrew of Anchorage
Jade Balansag of Wrangell
Logan Ehrhart of Anchorage
Stellen Johnson of Anchorage
Jayvyn Kalbfus of Anchorage
Darby Osborne of Sitka
Selena Payment of Soldotna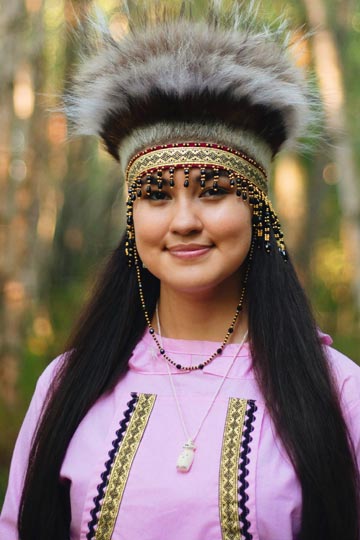 Knowing first-hand how bullying and racism impede the quality of education one receives, Nyché found strength in her voice to make changes in a meaningful way. As a Yup'ik and Inupiaq Alaska Native, Nyché has worked to uplift Native people, their educational opportunities and celebrate their successes.
Nyché's testimony to the Anchorage School Board helped create a policy that would allow students wear their cultural or tribal regalia during high school graduation ceremonies, she also helped gain external support from organizations, legislatures, villages, and people. As vice chairwoman on the district's Native Advisory Committee, she had authored a new policy extension to honor more aspects of traditional regalia and cultures.
She established the Indigenous Student Union at her school to bring together Native youth to encourage cultural identity in pursuit of academic excellence. The union meets regularly over guest speakers, cultural activities, and discussing opportunities. Two efforts Nyché lead was to implement land acknowledgments in morning announcements, school assemblies, and graduation. She also distributed essential school supplies and food staples to those in need through a grant she earned.
Nyché's experience in community service and advocating for important policy change that will define her career path as she attends Yale University in the fall. She hopes to study political science, to enrich her passion for helping others, pride in her culture and the ability to be a force for positive change.
After three suicide attempts by fellow students in her small community of Wrangell, Jade took action. She had difficult conversations with school staff, and challenged adults and peers to find ways make school a warm and inviting place. Jade led a group of students to re-envision a peer helpers group in order to have a greater positive impact on her school. Now called Building a Supportive Environment (BASE), the group works to improve the school academically, socially and aesthetically. Jade's efforts are making a major difference in kids' lives, according to the school's assistant principal.
In addition to her BASE efforts, Jade serves in student government, is chairperson for the district's curriculum committee and was an all-conference, all-academic volleyball player. She is seen as a role model, not only to her fellow students but also to school staff and community members.
Jade's accomplishments come despite her own hardships. After missing a year of high school due to US residency complications, Jade returned, quickly earned her missing credits, was elected student body president and will graduate with more than 30 college credits on her record.
Jade will attend George Washington University in the fall where she plans to study Biomedical Engineering.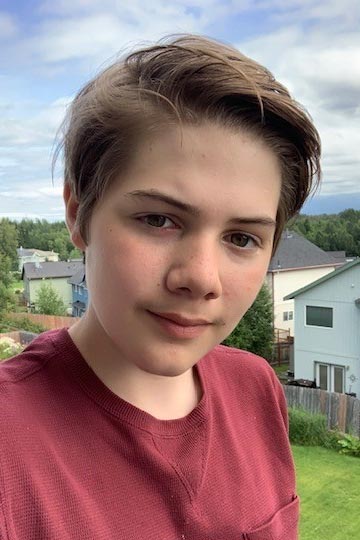 Through the pandemic, building connections with other youth proved challenging, especially when the bulk of the school year was conducted online. Logan helped at-home and in-school students become more involved and feel like a part of their middle school community. At the same time, he worked to organize events to help teachers and school staff stay connected with the class's needs. Logan also brought parents into the fold by creating and implementing a popular new school fundraiser called Ducks 4 Bucks. Throughout the year, Logan took on every challenge head-on because he believed it was the right thing to do. Logan's positive influence and attitude provided a tremendous amount of support to his Anchorage school community. Logan will be entering his freshman year of high school this fall.
Logan is a 2021 youth hero selected from the Alaska Communications' Employee Program. His father, Curt Ehrhart, is an enterprise IT architect with the company.
Stellen Johnson
Anchorage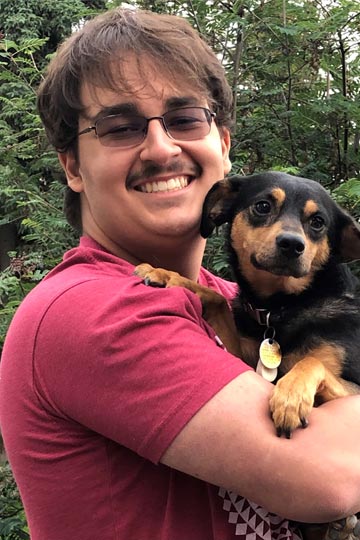 Stellen has always had a desire to make positive contributions and a love for helping others. Through elementary school, it was trail clean up, food drives, singing in a choir to benefit the elderly and behind-the-scenes support to school extracurricular activities. He's now an active National Honor Society member at his Anchorage high school, remains a food bank volunteer and donates his time at community activities that raise funds to support cancer research.
Stellen will be entering his senior year of high school this fall. After high school, Stellen's passion for assisting others in their time of need is guiding him to attend college in preparation for a future career in the healthcare field. There's not much Stellen would rather do than help others.
Stellen is a 2021 youth hero selected from the Alaska Communications' Employee Program. His mother, Belinda Ortega, is a business support specialist with the company.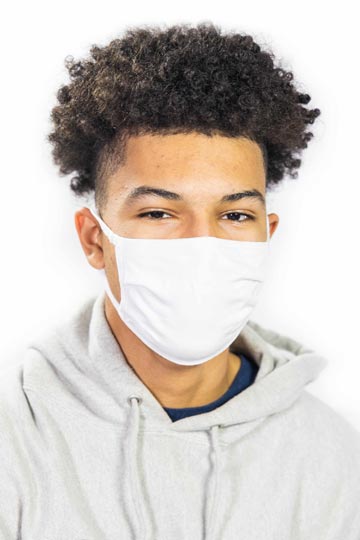 When the world shut down due to the pandemic, many of his friends' parents lost their jobs or had their hours reduced. He saw first-hand how challenging life was for many of them so he searched for a way he could help. Jayvyn decided to teach himself how to cut hair. Following hours of online tutorials, he started giving his peers haircuts for free. The result was seeing his friends' confidence soar.
For more than a year, he's been giving free haircuts at the Boys & Girls Club – Alaska at the Northeast Community Center in Anchorage. Everyone who walks through the doors, including staff, have received haircuts from Jayvyn. Inside the club, the Teen Center has a new nickname, BGC Cuts, because it's where Jayvyn gives his haircuts.
Jayvyn's haircuts not only give people a sense of pride in their appearance, they also show kids that someone cares for them, and it's especially impactful when that person is an older kid, not an adult or staff member.
He continues to work on his craft and has even become a mentor, with two apprentice teens under his tutelage. Jayvyn is entering his junior year of high school in Anchorage.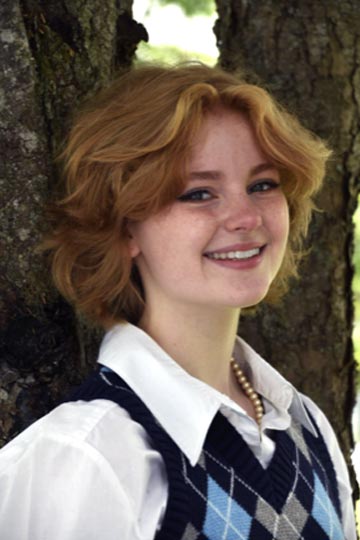 Darby is a motivated teen who lends her support to many efforts, but her primary focus is to educate others about climate change in her Sitka community. Her efforts bring a youth perspective to issues that come before city leaders.
Darby serves on Sitka's Climate Action Task Force which researches climate change issues and makes recommendations to the local assembly. She is a founding member of Youth for Sustainable Futures which testifies about how local policies that address climate change can be adopted to positively impact the community. Additionally, Darby is a member of the Peer Education program that teaches students about healthy relationships, works with the Sitka Youth Leadership Committee that focuses on family violence prevention, and stepped forward as the youngest election poll worker when there was a citywide shortage.
Darby is known as a considerate person who builds bridges to help others. This fall, she will attend her senior year at Sitka High School where she'll serve as vice president of the National Honor Society, facilitator for the Youth for Sustainable Futures group and remain a key member of the Sitka Youth Leadership Committee. She plans to bring a public service focus to her collegiate career and build her voice in support of addressing climate change.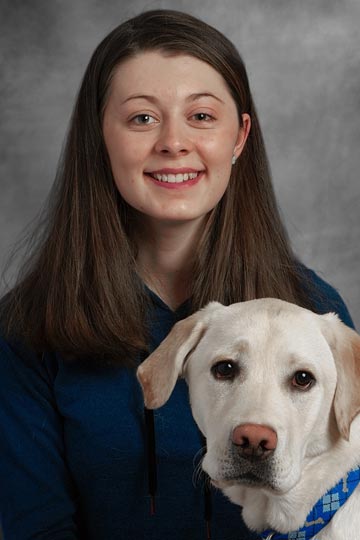 Selena has a unique awareness of the world around her and always thinks of ways to support others more than herself.
In her hometown of Soldotna, she initiated a program to provide personal hygiene kits to those in transition or experiencing homelessness, volunteers at a church's food pantry and the food bank, and is the youth representative on the food bank's education and outreach committee.
Selena struggles with health issues that limit her energy to serve yet she finds ways to work within her own limitations.
Selena is raising a puppy in a 16-month service dog training program. Upon completion, she'll give him up to finish his training and change the life of another whose needs are greater than hers.
Selena is known for having a gratitude attitude for the benefits in her own life. She is thoughtful, helpful and applies herself to whatever she sets her mind to, including school. Going into her junior year of high school, Selena already has a year of college credits under her belt. She plans to have an associate's degree by the time she finishes high school and will work toward a degree in psychology and lessening the stigma around mental health.
Get

Involved
Join the Boys & Girls Clubs-Alaska