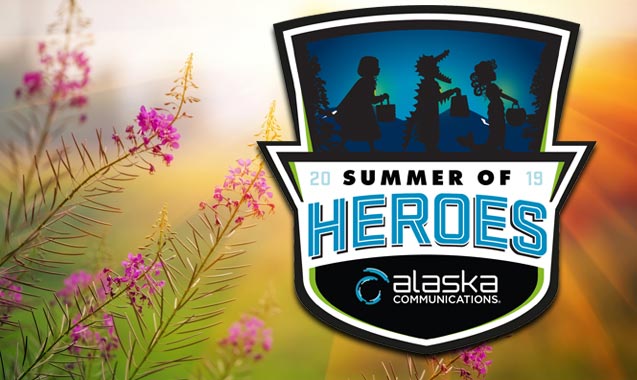 In 2019, Alaska Communications received numerous nominations for outstanding youth that are making a difference in their local communities. Each winner received a $1,500 scholarship and a recognition celebration in his or her community.
The 2019 honorees are:
Ethan Ahkvaluk of Nome
Anna DeVolld of Soldotna
Sasha Ferguson of Healy
Zachary Halstead of Kenai
Carlee Rizzo of Nikiski
Claire Schimmack of Eagle River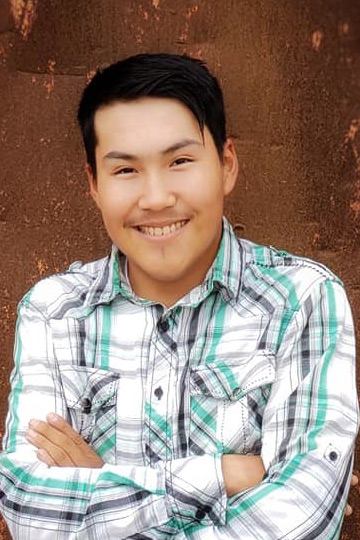 Simply put, Ethan Ahkvaluk makes his community of Nome a safer and friendlier place for both residents and visitors alike. His community involvement and volunteer service are multi-faceted.
He serves as member of the jury for the Nome Youth Court. His work helps rehabilitate juvenile offenders and repair the damage to the community. He is certified in maritime basic training, and has completed additional training in CPR, personal safety and social responsibility, personal survival techniques and maritime basic fire fighter training. This background, along with 120 hours of EMT training, makes him an excellent member of the Nome Volunteer Fire Department. He also volunteers for the community safety patrol, ensuring that homeless, transient and inebriated individuals are safe from frigid Bering Sea coastal conditions during times of impairment.
A recent graduate of Nome/Beltz High school, Ethan was known for his help to others as well as school programs to benefit his peers. At age 18, Ethan is now pursuing a Certified Nursing Assistant program to continue his aspirations to serve others.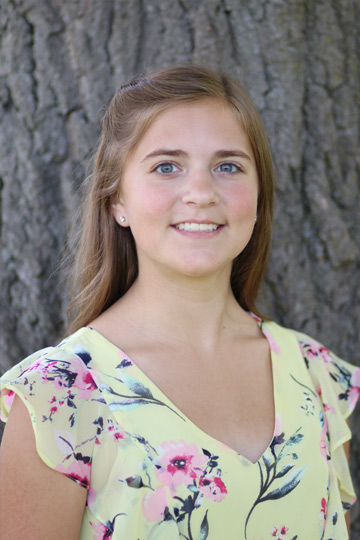 Anna DeVolld is small but has a significant impact to the world around her. At 14-years-old, she created the Promote Our Pollinators program. This effort helps to educate the public about the importance of pollinators and provides easy-to-implement ways to support these essential creatures that have a multi-billion dollar impact on global food production. Anna created a children's activity book, instructional fliers, digital and social elements, and presentation materials she shares at community and school events in Soldotna and across the Kenai Peninsula.
She is a mentor to elementary students, a role model to her peers and an inspiration to members of her community, business owners, and seniors. Anna is showing others it's cool to be smart, STEM (science, technology, engineering and math) can be exciting for everyone and age doesn't matter in order to make a positive impact in the community.
Anna is collaborating with the city of Soldotna and the Parks and Recreation Department to create permanent Promote Our Pollinator signs and labels in the city's public gardens, parks and Visitor's Center.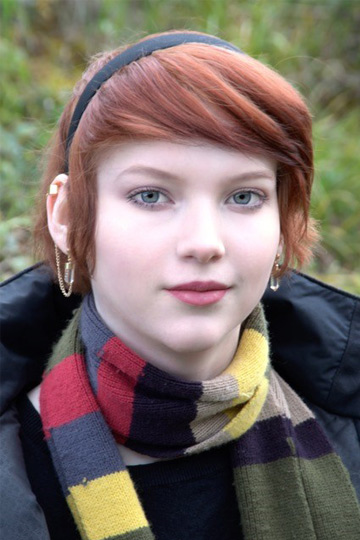 18-year-old Sasha Ferguson is a young woman who cares about others and is passionate about changing the world – not just because it can be a scary place for her, but because she wants it to be better for other people she sees struggling.
Sasha shared her personal story of autism after seeing other students struggle. She does not let labels define her and she's not waiting until she grows up to try and make a difference in her community of Healy. Sasha is active in advocating for education, participating in several face-to-face meetings with legislators to talk about the importance of public education with a focus on the needs of students with disabilities. She participates in service learning efforts, is active in her local church and encourages her peers to join in on volunteer efforts to improve their community.
In everything she does, Sasha shares joy and kindness. Sasha plans to attend AVTEC for culinary arts training. She also would like to be involved in politics to continue making positive differences in the lives of others.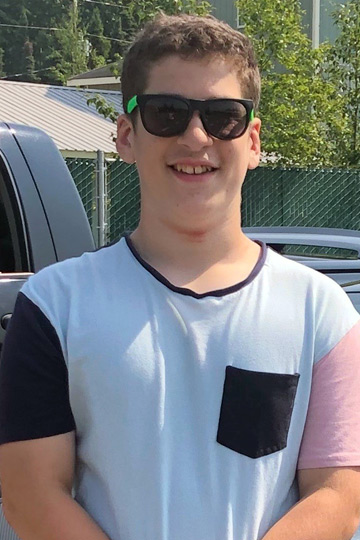 At 15-years-of-age, Zachary Halstead is already known for his kindness and commitment to his Kenai community.
While most kids his age are sleeping, Zachary gets up every Tuesday to help make breakfast for students and families at Kenai Alternative High School, an activity he's participated in since first grade. Zachary also serves others through the Help a Veteran Experience Alaska program. He's helped chop wood, build a handicapped ramp, serve and clean up meals, and write articles for his school newspaper to raise awareness about the program. He can be found helping families in need at the food bank or through his local church.
His care is also seen through his help of his grandmother. While she was recuperating following a series of medical procedures, he would shovel snow, carry groceries or do whatever was needed. When faced with various opportunities, Zachary is known for always making the choice that would benefit others.
Zachary will be attending Kenai Central High School for the 2019-20 school year and plans to continue his volunteer service and serve as an excellent example of the good in his community.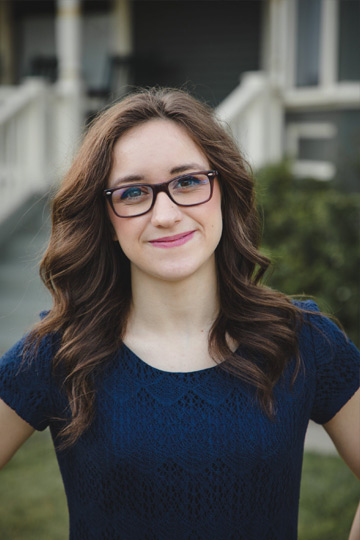 Carlee Rizzo's unselfish commitment to others is having a positive impact on dozens of families in her Nikiski community, as well as the communities around her.
After seeing classmates in need, she established the Nikiski Children's Fund to provide everything from shoes and winter clothes to electricity or even driving lessons. The Fund, started four years ago when Carlee was in middle school, has raised more than $16,000 and supports students in all schools in the Kenai Peninsula Borough School District from Nikiski to Kenai, Soldotna, Homer and Seward. NCF fills in where other organizations can't and immediately addresses the needs of a student. In addition to providing financial or material assistance, the program helps young people feel safe and know that someone truly cares about them and their needs.
As Carlee prepares to enter college, she has secured enough funding to establish an internship to ensure NCF operates at least until 2027. In addition to NCF, Carlee coded and created a video game that teaches elementary students they can be a solution to environmental problems. She also has served as a page and intern in the state legislature. Carlee aims to continue to care for the Nikiski community even after her graduation.
Claire Schimmack
Eagle River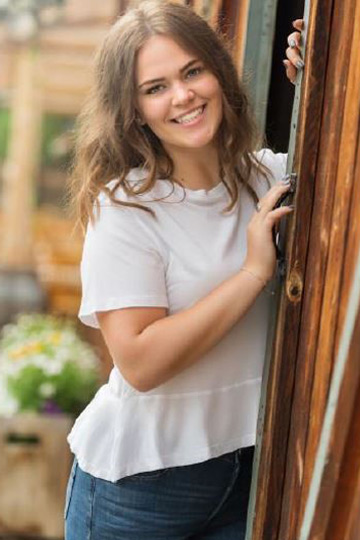 Claire Schimmack always pushes herself to be the best she can be, but she also manages to find time to help others in need. She was highly involved in high school, signing in the choir, excelling in academics and earning a Seal of Biliteracy, playing two varsity sports, and serving on her school's activity council and student government.
Claire gives back to her Eagle River community in a variety of ways. She has made blankets for a teen recover center, assisted at the library, served her church community, led afterschool sports clinics for younger children and assembled feminine hygiene kits for young women in need.
Claire will attend Western Washington University where she plans to double major in Communication Disorders and Spanish. She hopes to become a speech and language pathologist to help young Alaskans who are suffering from disabilities caused by traumatic injury, autism, or fetal alcohol syndrome.
Claire is a 2019 youth hero selected from the Alaska Communications' Employee Program. Her father, Barry, is a network technician foreman with the company.
Get

Involved
Join the Boys & Girls Clubs-Alaska