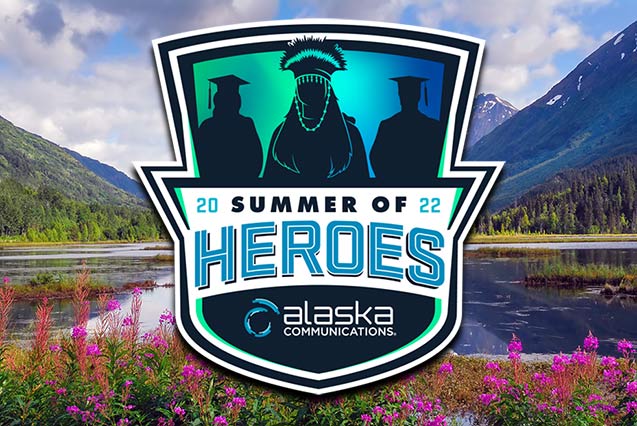 In 2022, Alaska Communications received dozens of nominations for outstanding youth who are making a difference in their local communities. This year, we are proud to highlight six heroes. Each honoree received a $1,500 scholarship and recognition in their local community.
The 2022 heroes range in age from 15 to 18 and hail from Anchorage, Fairbanks, Salcha, Shishmaref, Thorne Bay and Wrangell:
Anna Boltz of Anchorage, age 15
Salome Hanauer of Salcha, age 16
Kenny Iyatunguk of Shishmaref, age 17
Tyler Neumann of Fairbanks, age 18
Wes Stutzman of Thorne Bay, age 16
Mia Wiederspohn of Wrangell, age 15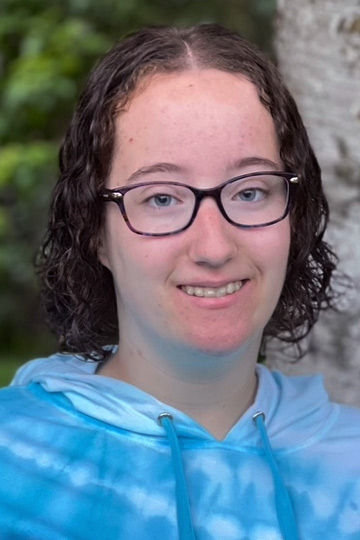 Anna is blazing a trail for young athletes with disabilities, is a role model and mentor to children and adults, and is a strong voice for inclusion and well-being for all.
Anna has spina bifida, a birth defect in her spine that causes permanent nerve damage and paralysis of her lower body. She uses a wheelchair and crutches or a walker for mobility.
As an athlete, Anna serves as a role model to help encourage kids to stay healthy and active, and not let the challenges that come with physical disabilities slow them down. She is a competitive ski racer, participating locally and nationally with Paralympians at the U.S. Alpine Adaptive National ski races. She's a frequent spokesperson for Challenge Alaska and was featured in a documentary called Pretty Faces showcasing female skiers who push past hurdles in the sport to live up to their fullest potential. She's leading the charge for middle and high school athletes with disabilities and was the first Anchorage middle/high school seated athlete to compete on her school sports teams, including Nordic skiing, cross-country running, tennis, and track and field. This spring Anna became the first seated runner to compete at the Alaska Track and Field State Championships in the 800-meter race in a racing wheelchair.
Anna is a leader in Parks for All, an inclusive playground movement for children of all abilities in her hometown of Anchorage. While it started as a parent-led movement, Anna has jumped in full-force to help, and today there are nearly 30 inclusive playgrounds in Anchorage.
Anna knows that while her way of participating in an activity may look a little different, with a little more effort and a lot of grit, she can do anything she decides to do. With her enthusiastic initiative, Anna is inspiring other kids and adults to adopt that same mindset to get out there and try new things.
Anna also plays violin, is in the school choir, has taken up acting with Anchorage Community Theatre and maintains her grades in school.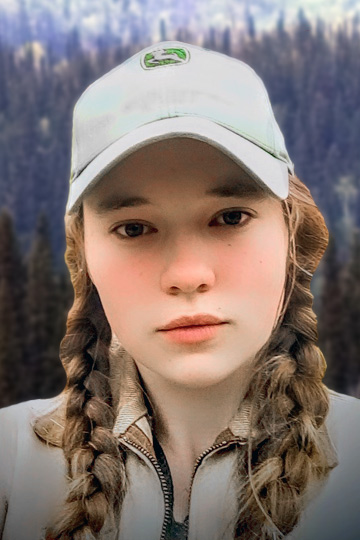 After participating in a first aid class, Salome took the next step and jumped in to help overhaul the Salcha Fire & Rescue cadet/junior fire fighter program. She led the update of materials and guidelines so teens could have a say in how the program operates.
Salome went on to become cadet chief and meets weekly with other cadets where they learn and practice firefighting, prevention and EMS skills, survival, preparedness, and assists with fire station duties. She organizes community outreach activities, motivates the cadets and holds them accountable for their commitments to serve the community.
Knowing that other young adults need opportunities to learn leadership skills and try new things, Salome encourages other cadets to take officer positions, training them and helping them as they learn. Salome wants to show other young adults that being willing to interact with and serve their community is rewarding and gives a sense of purpose.
She is constantly thinking about each individual Cadet and their needs, the next event or training, and how she might help the local fire department, community and even the surrounding departments and communities.
Salome has earned a certificate as an Emergency Trauma Technician and plans to obtain EMT1 certification when she turns 18. She will take dual credit courses for high school and college this year. Upon graduation, she hopes to apply to the UAF Fire Academy.
Kenny Iyatunguk
Shishmaref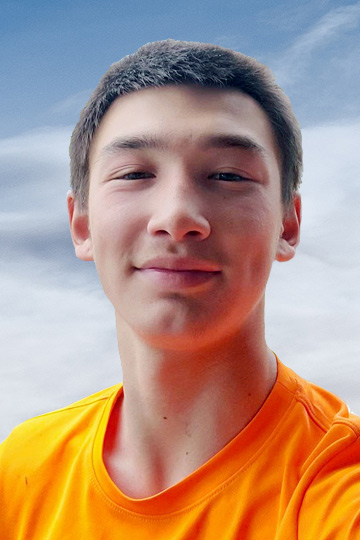 Kenny is a prolific Iñupiaq dancer who is actively contributing to, preserving and sharing his community's traditions and ways of life.
He recently helped revive the Shishmaref Dance Team in his rural island village and raises funds for the team to travel to events such as the Alaska Federation of Natives and the Wales Kingikmiut Dance Festival. For many years, traditional Iñupiaq dancing was not practiced by residents. Although Kenny was not the first to resurrect it, he has been an integral part of re-integrating it into his village's life to keep the culture's traditions alive for future generations. His passion and skill as an Iñupiaq dancer has inspired many young villagers to learn.
Kenny volunteers annually with a rural veterinary organization to help calm nervous dogs when they arrive at the clinic. He also lends a hand at sporting events, works concessions, streams games and helps with clean-up. Kenny is described as a hard worker, dependable and an important part of the community.
Residents of the northwestern island of Shishmaref live mostly a subsistence lifestyle. Kenny is known to take care of his family and community, particularly his grandparents and elders, who may not be able to hunt for themselves. He provides them with the fruits of his hunting and fishing adventures so they have enough sustenance to survive in rural Alaska.
After high school, Kenny would like to learn a trade to bring his skills back to his village and contribute to the local economy. He will continue to attend dance practices and recruit others to sustain cultural traditions.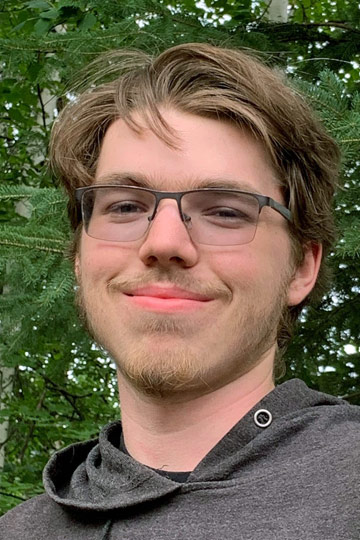 Tyler is known to have a strong work ethic, both in his job and his volunteer activities.
When he's not working or at school, he gives his time as an assistant soccer coach, at the local food bank and selflessly supports his grandparents when they need extra help. In fact, it was Tyler's grandfather's volunteerism that fostered a love for helping others in their hometown of Fairbanks.
After excelling in a high school small engines course, his instructor selected him and a few other students to work at a small engine business in town to further their knowledge. Due to his positive work ethic, the company kept Tyler on board through the winter and adjusted his schedule around school. Most recently, he was promoted to full-time technician this summer.
Tyler will attend the University of Alaska Fairbanks to pursue a degree in process technology. His actions over the years have not only made him a better person, they're also having a positive impact on everyone he encounters.
Tyler is a 2022 youth hero selected from the Alaska Communications' Employee Program. His father, Derek Neumann, is a field technician foreman and serves the Fairbanks community by helping provide essential telecom services in the region.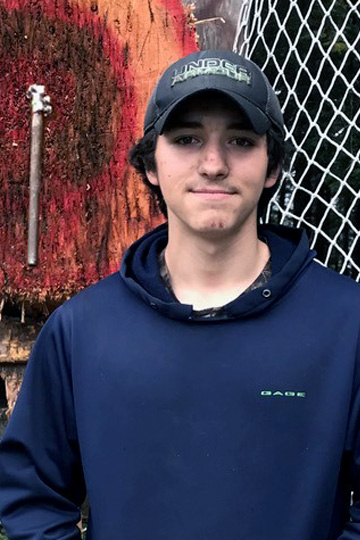 Wes is known in his Thorne Bay community as a young man who can be counted on to help others. He collects, chops and delivers wood; shovels snow; helps care for pets in the community; and provides support and assistance to elders in a variety of capacities. And, he does it all free of charge.
Wes cares about others and helps out his remote community with a genuine heart. He is an example of considerate and compassionate service to those needing a helping hand. Wes comes to their aid over and over again, offering his services for nothing in return.
He is known to quietly support others without bringing attention to himself and can always be counted on. If he has a means to reach someone and his time isn't already accounted for, Wes will be there to help out.
Wes will be a high school junior and plans to continue to serve and help others. His interests include learning more about small engine repair and mechanics, a skill likely to come in handy in his off-the-road-system community.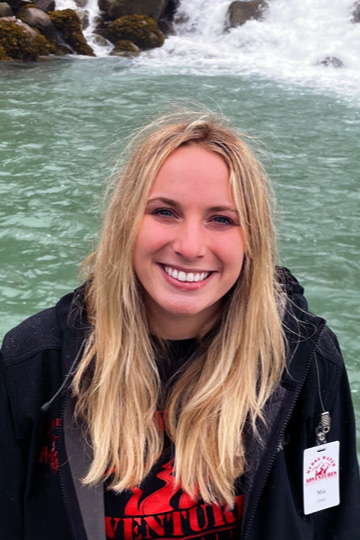 Mia's actions prove that a single person can have a tremendous impact on those around them.
Recognizing the importance of language recovery, Mia created a weekly podcast on a local radio station teaching Tlingit words and phrases. These podcasts illustrate that even students can have a positive impact on something as complicated and important as language recovery.
Mia is also an important member of her high school's Building a Supportive Environment (BASE) student group. Formed in part by a previous Summer of Heroes youth hero, the group has sponsored student meals and spirit assemblies, helped fund a gardening program for the school's special education department, purchased artwork to enliven school hallways, and gave a student scholarship in recognition of extraordinary kindness during the school year. Mia helps write grants to fund activities to support her fellow students.
After some of her school's student volunteers graduated, Mia saw the need and stepped up in her own way. She was empowered to make a positive difference and now eagerly finds ways to improve the lives of her peers and her community.
Mia's contributions make her a role model--not just for her peers but for everyone who wishes to make their community a little better than they found it.
Mia plans to take high school and college classes concurrently, continue in BASE and other school activities, and would like to consider a forestry internship.
Get

Involved
Join the Boys & Girls Clubs-Alaska