InternetNow
Device Connection

How do I connect a Roku to my InternetNow service?
Connecting your streaming device to InternetNow is simple. You'll need to enter your device's MAC address (this tells us which device is yours). Here are the steps to locate it and update your InternetNow account. For shortened steps (without the pretty pictures), search for more FAQs on InternetNow.
1. If your Roku is new, from sign in, select your preferred language. If your Roku is not new, please skip to the next step.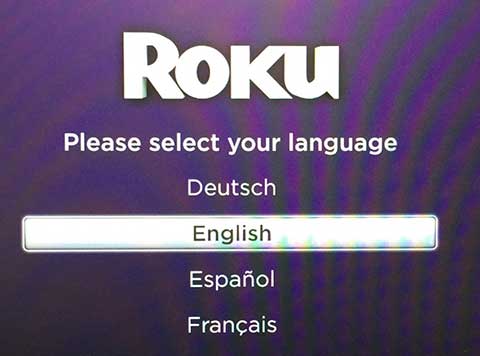 2. Select Continue on the "Get ready to stream" page.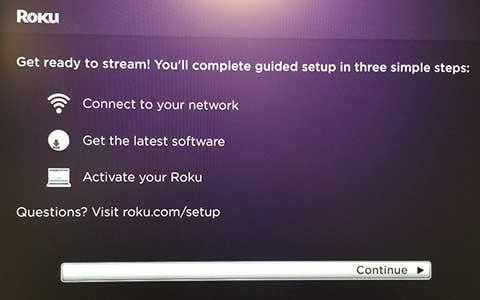 3. On the "Connect to your network" screen, select Wireless (Wi-Fi).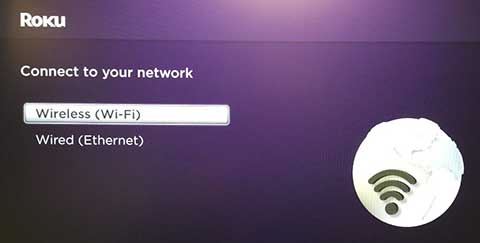 4. Arrow down and select My network is not shown.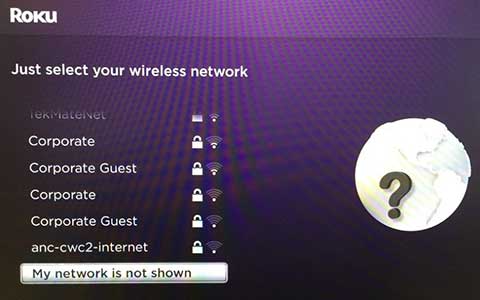 5. Write down the MAC address shown on the screen (below):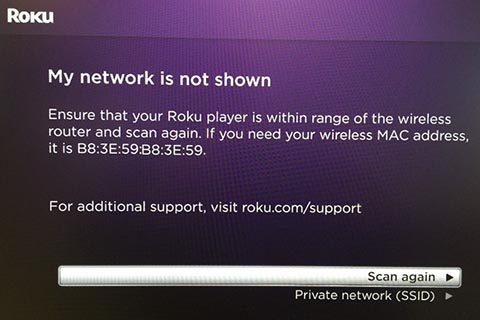 6. Log into the account you created when you signed up for InternetNow
7. If you signed up for InternetNow and your portal looks like the picture below, skip to step 12. If you signed up for InternetNow and you have an AccountView account, advance to step 8.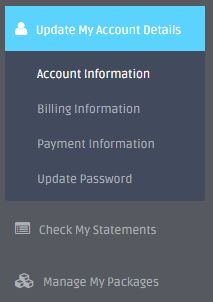 8. Select "Account Detail" on your InternetNow account
9. Click on the "Settings" tab
10. Add in the wireless or wired MAC address of your PS4
11. Add a description or name of the device to differentiate from others
12. Click on Manage My Packages.
13. Click on Subscribed Packages.
14. Under Subscribed Packages, click the Advanced >> button.
15. Type in the MAC address of your ROKU in the MAC Address field and name your device in the Description field.
16. Click Add, and then Logout.
17. Back at your Roku, click 'Scan again'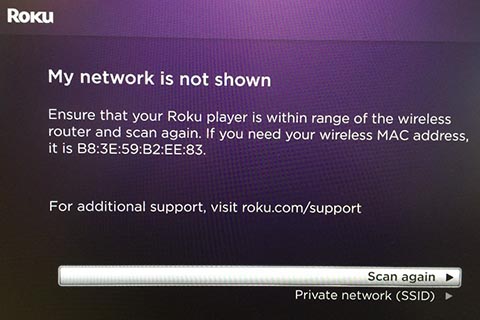 18. Select the wireless SSID for this service.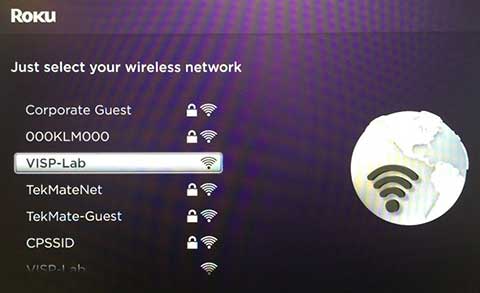 19. Your Roku will now connect to the internet — happy streaming!