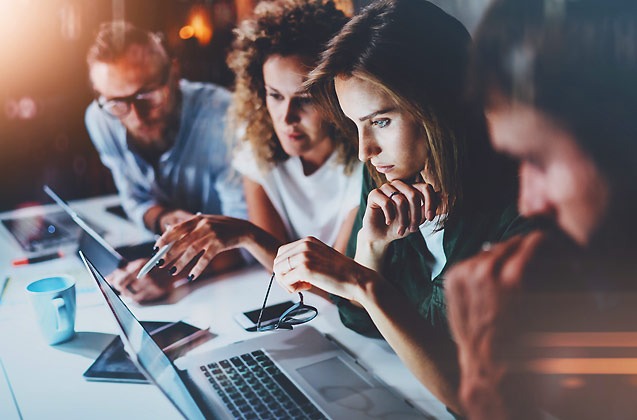 Balancing business information security needs, while maintaining regulatory compliance within an ever-changing digital landscape, is challenging for many organizations.
Security-as-a-Service (SECaaS) provides a means to cost effectively address your business information security needs. By working with Alaska Communications, you'll have access to mature technologies that are fully customized to meet your business needs. Simplify important processes that might otherwise be difficult to manage.
Security Services That

Best Fit Your Needs

We can help to protect your organization by defining and deploying right-sized I.T. policies, procedures, and technologies.
Penetration Testing
Penetration testing, or pen testing, takes you from assuming your security protection is working to knowing it is. Pen testing is typically required for compliance, and is a best practice to identify and address vulnerabilities in your security posture.
Network Assessment
Uncover and identify security weaknesses and flaws. We will analyze, assess and test the overall design and integrity of your network.
vCISO (Virtual Chief Information Security Officer)
Many businesses cannot take on a dedicated Chief Information Security Officer (CISO), but industry specific compliance standards often require one. With our vCISO solution you don't have to choose between a costly hire and non-compliance.
Employee Training and Awareness
Technology is only one part of an effective cybersecurity solution. Educating employees and raising awareness about social engineering attacks is critical to reducing the risk of a breach.
Endpoint Detection And Response
Remote workforces place your endpoints outside of established security controls. Let us consolidate attack prevention, detection, response, and recovery to protect your computing devices.
Security Operations Center
Let us be your Security Operations Center (SOC), facilitating the aggregation, correlation, and normalization of your security data. With Security Incident Event Monitoring (SIEM) we will monitor your environment in real time to make sure your business stays safe.
Vulnerability Management
Regular vulnerability assessments and threat analyses, focused on both the internal and external environment of your business, are critically important to understanding and mitigating security risks.
Additional

Resources
I.T. Professional Services
Internet Plans for Business