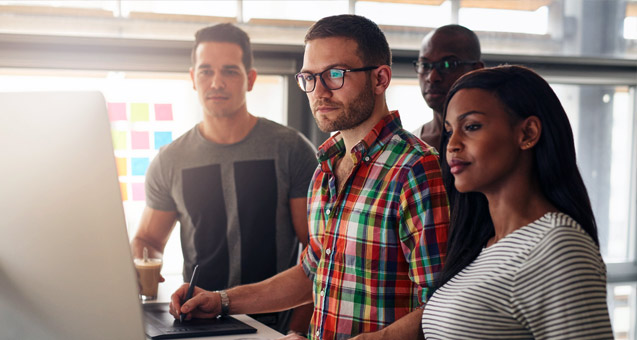 Reduce your IT costs and boost productivity with Outsource IT, an on-site IT support service custom-designed to meet your business needs.

Whether you need help with cloud computing, on-premise infrastructure, business continuity or a combination of all, our IT experts will work to ensure you have reliable IT infrastructure that meets your business needs.
Gain Confidence and

Maximize Efficiency

Stay up-to-date with a team of IT experts by your side for business operations and IT infrastructure.
I.T. Infrastructure
We partner with our business customers to ensure industry compliance, equipment efficiency and cost effectiveness with the support of on-site management of desktops, servers, and equipment.
Business Continuity
Ensure your business is always up and operational with restored data technology using our comprehensive design and customizable plan so business can continue without loss.
Vendor Support
Through our established partnerships, our IT experts are able to quickly address technical matters affecting your hardware and software along with delivery of your cloud-based applications.
Our Partnerships
We have established partnerships with many industry leading technology companies, so we're able to quickly address issues and resolve IT problems.
Support
Get reliable, local support to assist with IT configuration, maintenance, and assistance in helping you migrate your applications to the cloud.
Additional

Resources
Our Incredible Technology Partners
Your Business Technology Center